COMMUNITY KITCHEN
We have a great time preparing and serving meals at the Community Kitchen each month. To participate on Wednesday January 15th, plan to meet at 4 Calhoun Avenue at 8:30 a.m.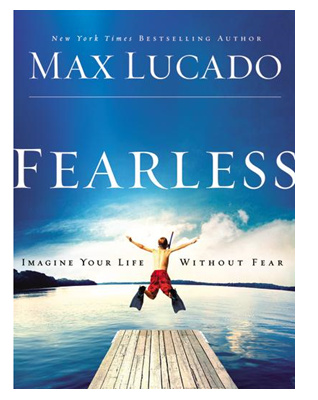 Max Lucado
Fearless draws from Jesus' encounters with people in frightening situations giving evidence that we can trust God through these scary times. In six sessions, Max takes a close look at our greatest fears and offers scripturally based reassurance and guidance through even the toughest moments of our lives. Let Max Lucado show you how to find a sense of peace and security in today's troubled world.
Sessions include:
Session One January 15 Why Are We Afraid?
Session Two January 22 Fear of Not Mattering
Session Three January 29 Fear of Disappointing God
Session Four February 5 Fear of Life's Final Moments
Session Five February 12 Fear of Global Calamity
Session Six February 19 Fear of God Getting Out of My Box